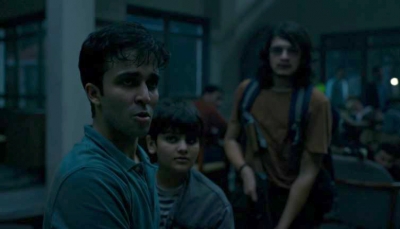 New Delhi, Feb 2 (IANS) The Delhi High Court on Thursday refused to stay the release of the movie 'Faraaz' based on the 2016 Dhaka terror attacks.
The mothers of two victims had moved to the High Court challenging the release of the movie seeking injunction.
The movie directed by Hansal Mehta is set to release on February 3.
A division bench of Justices Siddharth Mridul and Talwant Singh had directed the movie producers to 'scrupulously adhere' to the disclaimer presented in the film.
The disclaimer states that the movie is inspired by a true event but is a work of fiction.
The High Court, on January 24, had issued notice and directed the director and producers of the movie to file a reply on a plea.
The same bench had said that the reply should be filed in five days.
During the last hearing, appearing for the mothers, senior advocate Akhil Sibal had informed the court that filmmaker Mehta and the producers have denied them permission to watch the movie before the release.
"They have denied it completely," he had said.
Sibal had contended that they had asked the filmmakers to change the movie name but they did not agree.
"We have no idea what names have been used in the film. In 2021, they had assured us that the name of the two girl victims will not be taken," he had added.
To this, the court had asked how was this related to the movie's name?
Sibal had said that it is the name of a person who was a victim of the attack.
Earlier, the division bench had said that the filmmaker should first analyse what Urdu poet Ahmad Faraz took a stand for, if they have decided to name the movie 'Faraaz' and resolve the issue.
"If you are naming the movie 'Faraaz', then you should know what Ahmad Faraz stood for. If you wish to be sensitive about the sentiments of a mother, then talk to her," the court had said.
However, advocate Shyel Trehan representing Mehta, argued that they don't want to set an example of allowing movies to be viewed before release.
Sibal had argued that if the movie is a work of fiction, what was the need to use such thinly disguised names in it. And said that they can dub it and change names.
"All information is already in public domain," counsel for Mehta had said.
"Public domain and public record are two different things," Sibal had argued.
After the court had directed Mehta's counsel to take instructions on dubbing the names, the latter had submitted that the filmmakers are willing to change one name.
Sibal had opposed Trehan and said: "What is the point? The mothers will have to relive the trauma."
–IANS
spr/dpb