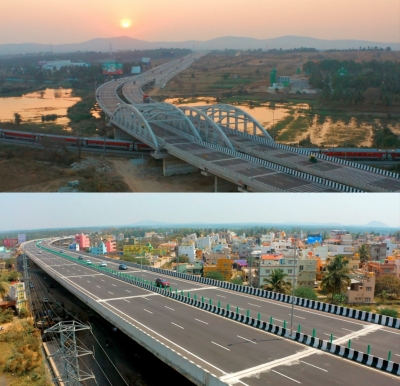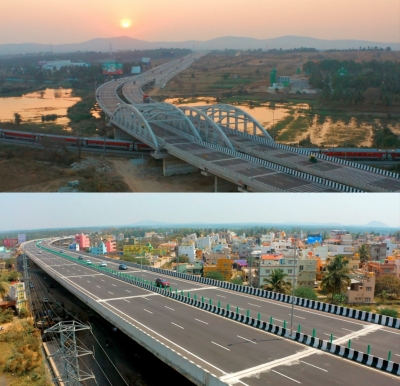 New Delhi, March 10 (IANS) Prime Minister Narendra Modi on Friday said that Bengaluru Mysuru Expressway will contribute to Karnataka's growth trajectory.
Modi was responding to a tweet thread by Union Minister of Road Transport and Highways, Nitin Gadkari wherein the Minister informed that the construction of Bengaluru Mysuru Expressway project aims to improve accessibility to regions such as Shrirangpatna, Coorg, Ooty, and Kerala, thereby bolstering their tourism potential.
The Union Minister also informed that the project encompasses a portion of NH-275, also entails the development of four rail overbridges, nine significant bridges, 40 minor bridges, and 89 underpasses and overpasses.
The Prime Minister tweeted; "An important connectivity project which will contribute to Karnataka's growth trajectory."
The 118 Km long expressway features six main carriageway lanes and two service road lanes on either side, developed at a cost of nearly Rs 8478 crore as part of the Bharatmala Pariyojana. It is expected to reduce the travel time between Bengaluru and Mysuru from three hours to around 75 minutes.
According to the Ministry of Road Transport and Highways, the Government of India has envisaged five Greenfield Expressways and 22 Access Controlled Corridors with an overall length of 9,860 kms.
These 27 Greenfield Expressways and Access Controlled Corridors are part of the integrated planning and implementation of infrastructure connectivity projects for industrial clusters and enhance connectivity to economic centers & economic nodes by connecting 353 nodes under National Master Plan and 20 Multi Modal Logistic Parks and other transport infrastructure like 29 ports, 85+ Airports and 170+ Major Railway Stations.
–IANS
kvm/shb/